Flygrip Gravity Black only
Phone not included
R164.99
SKU:

A-1000 / A-1001
Category: Flygrip Unit
Product description
Flygrip Gravity Black only Cellphone Holder
All Flygrip Gravity units come with a 30 day warranty. If there is some sort of defect (manufacturing) please return the unit to our offices and we will determine what the defect is. If we do however find it to be a manufacturing defect, we will replace the unit for you without any cost to you. We offer this warranty because we feel that when ordering a unique product like this online, you want to make sure it is as good as you have heard. We know that you will not fully understand how awesome it is until you try it for yourself. We are THAT confident. No risk to you at all.
Flygrip Gravity is the most innovative smartphone cellphone holder accessory on the market. It is designed for productivity, comfort, security, and versatility. Flygrip's engineering and design succeeds in many areas where other accessories fail.
Comfort: Once you slide your fingers into a Flygrip, you will have that "AHA" moment. It just feels right. Proper way to hold your Flygrip is your middle and ring finger though the grip. Do not put your entire finger through, just your fingertips poke through, and curl your fingers so your hand and thumb are comfortably and naturally in front of the screen. This will give you the most comfort and thumb reach.
Productivity: You will find that you can do more real world multitasking: Watch Video
Security: You will not drop your phone when using a Flygrip
Kickstand: Works in both Landscape and Portrait: Watch Video
Works with All phones, and most cases.
Comes in sizes to give you the best fit and comfort. Anything you wear comes in sizes. Shirts, pants, shoes…and Flygrip. Without the right fit, you will not have the right performance and comfort.
The magnet will not have any adverse affect on your phone or tablet. We have thoroughly tested it with many phones.
Flygrip Gravity cellphone holder is built using a stronger plastic composite, magnetic locking mechanism, easier to open and close, and kickstand in both portrait and landscape orientations for phones of all sizes, and tablets up to 25.4 cm.
Enables one-handed smartphone usage.
Attaches directly to smartphone or case.
When not in use, takes up 0.635 cm on phone or case.
Available in Large and Medium
Please choose correct size FlyGrip or use a R1,00 to perform the below test or a AA battery.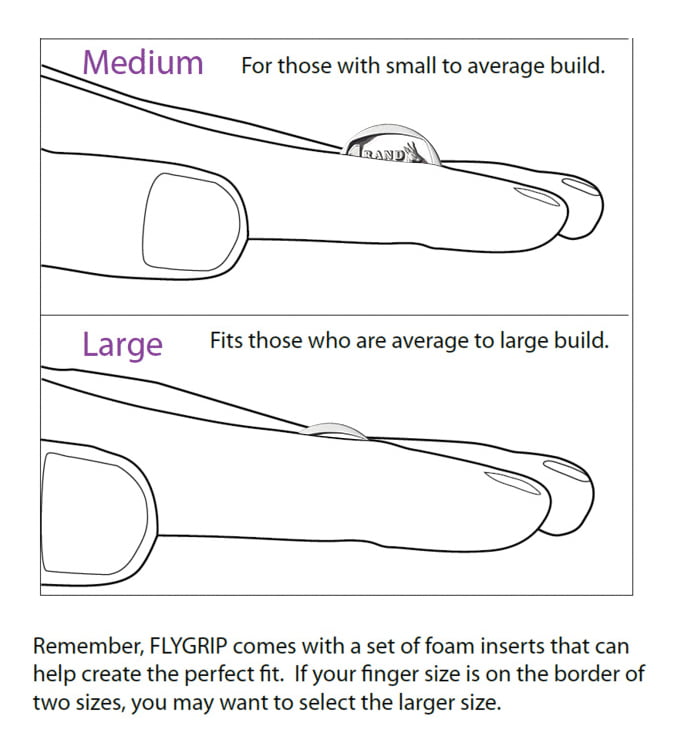 Watch the FlyGrip Sizes and Installation Video
*Tablets require the Flygrip to be placed in specific areas for the kickstand to work properly
Additional information
| | |
| --- | --- |
| Size (see sizing chart)*: | Medium, Large |